Release notes – Candidates
Discover updates which have been made around the site, and how they've been designed to help you in your job search
Candidate registration & profiles
Release notes – Candidates
Improvements have been made to the search results when performing a job search by keyword, to ensure you're presented with the most relevant job results first.
Completely redesigned search and filtering interface for ease of navigation
Moved to a state of the art search engine to provide you with more relevant search results based on your keywords
Added streamlined, specific filtering options; filter by job category, job location, salary on offer, contract type or date posted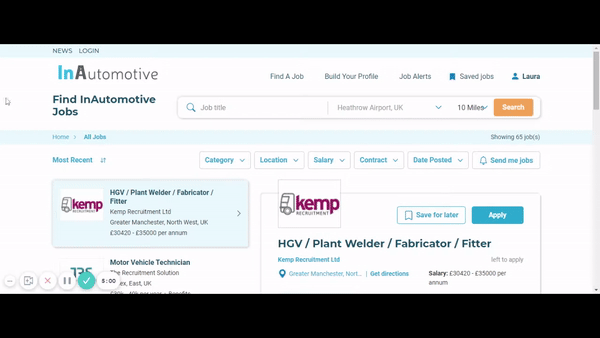 Added detailed header tags to jobs to help you quickly search for similar jobs with a click - these are based on the job's category, title, contract type and required experience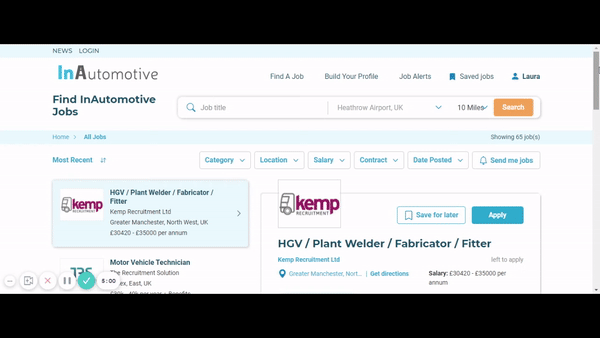 More detailed information required from recruiters in job descriptions, to ensure you have the information you need about each role
Added About the Company section where you can learn more about the company who is hiring, helping you make informed decisions about which jobs are right for you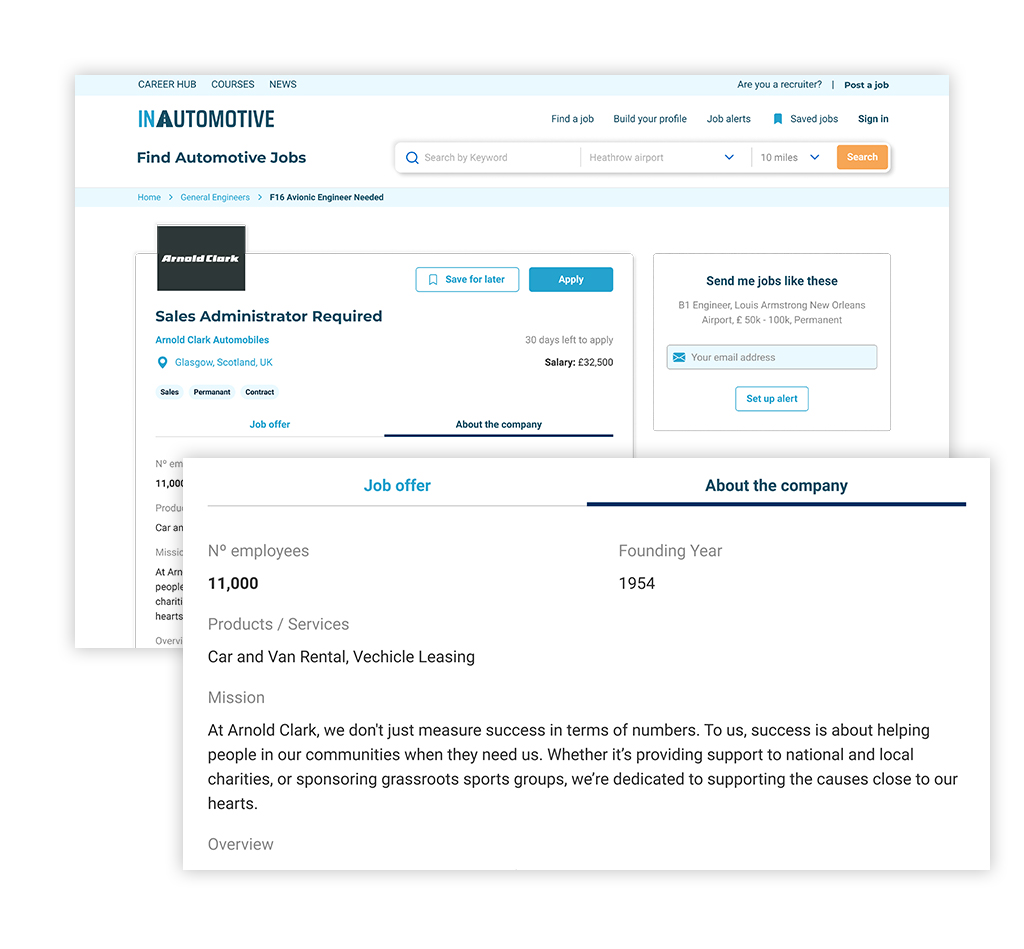 Candidate registration & profiles
Added the ability for you to register / login with your Google or LinkedIn profiles for ease of registration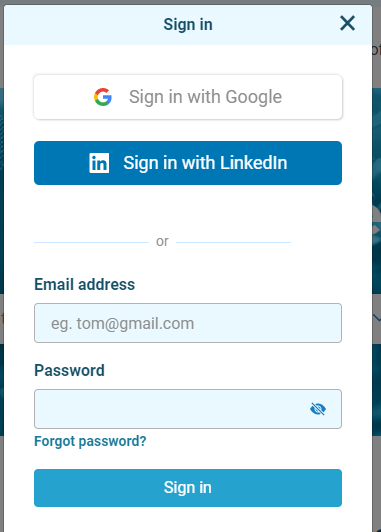 Added the option to create your professional profile from scratch OR use the existing information in your CV to populate your profile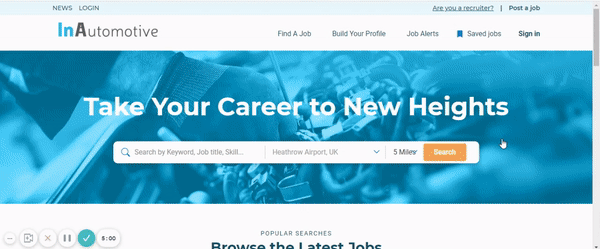 If needed, you can upload up to 3 CVs to your account so that you have multiple options available to use when applying for jobs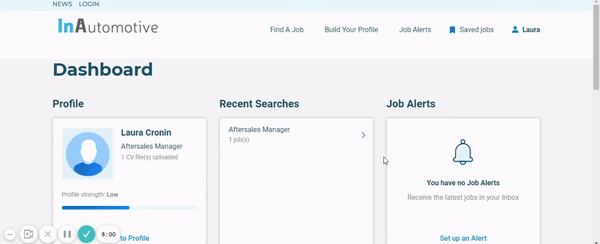 Added a fully guided and easy-to-use professional profile builder; this will guide you through the process of creating your candidate profile step-by-step and provide you with helpful hints and tips along the way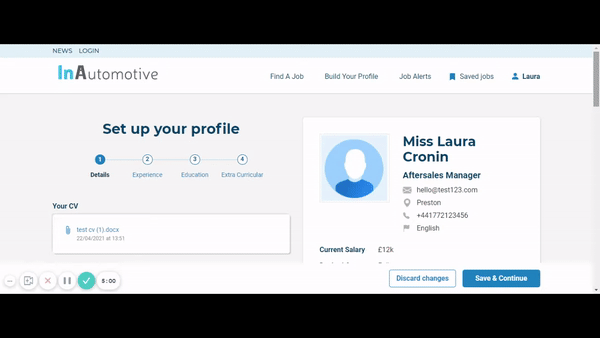 Added certifications and professional credentials sections in the candidate profile to allow you to attach documents backing up your qualifications, helping you stand out from the crowd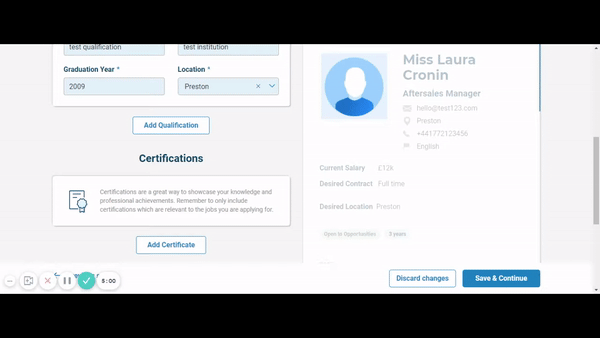 Added a preview panel within the profile builder so that you can see how your profile will look whilst you're working on it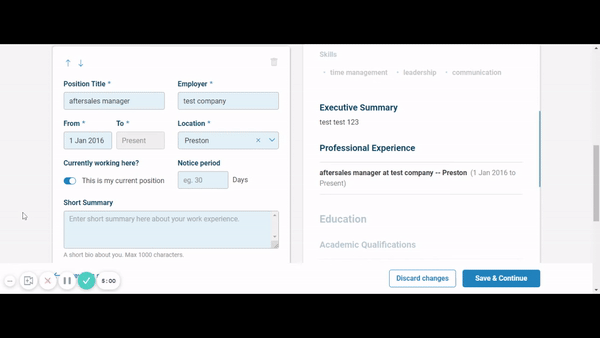 Added new sections within the candidate profile where you can shout about your personal achievements, awards, hobbies, skills and interests, letting you show recruiters more of who you are and why you are the ideal candidate for them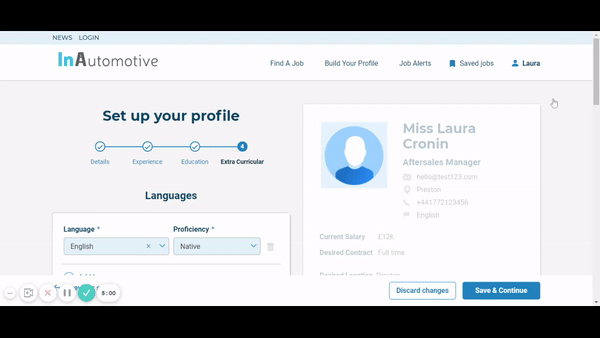 Enhanced our CV parsing capabilities, to improve the accuracy of the information that we pull from your CV when creating your profile
Access jobs that you've applied to from a dedicated area in your dashboard, in case you need to revisit the job advert in preparation for an interview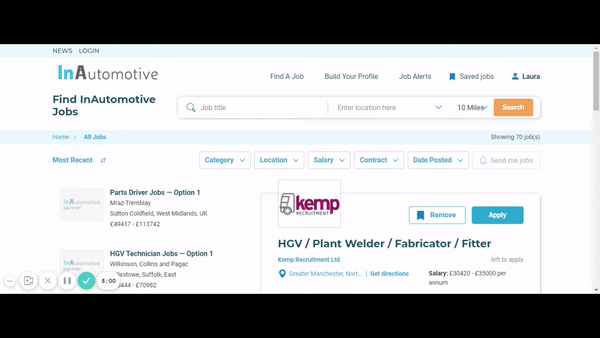 Saved Jobs are now visible within your dashboard, letting you easily return to the jobs you've previously saved. Remove your saved jobs with a single click to the banner at the top right of each job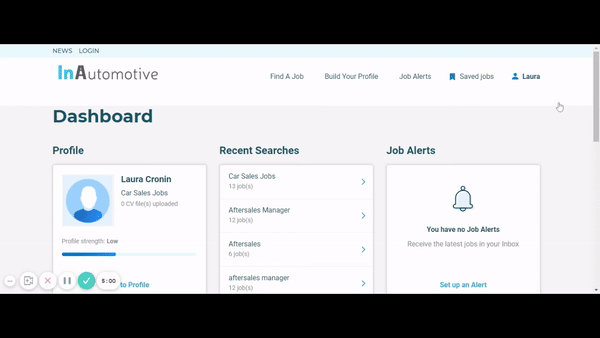 Improved Job Alerts section where you can pause, reactivate or delete your job alerts with a single click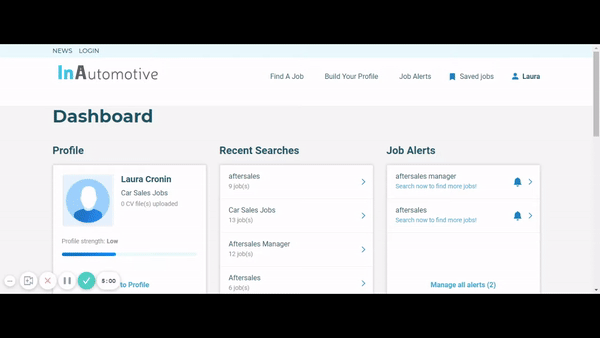 Improved the application process; to apply to a role, you'll need to have filled in the minimum required information on your profile (your basic contact details and at least one item of work experience). By asking you to provide this information as standard, we aim to maximise your chances of being hired
Added the ability to apply for jobs with your InAutomotive profile or your CV - simply set the default in your account settings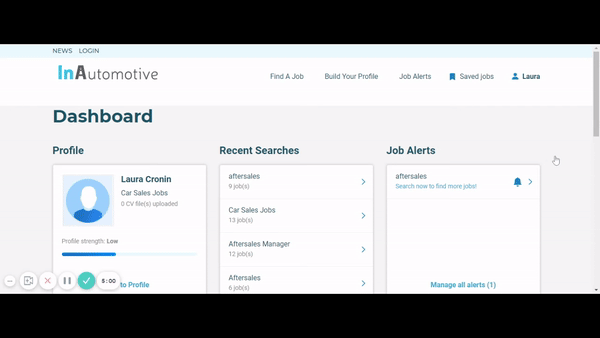 Improved the quick apply process; once you've uploaded your CV and/or filled out your candidate profile, apply with your chosen document with a single click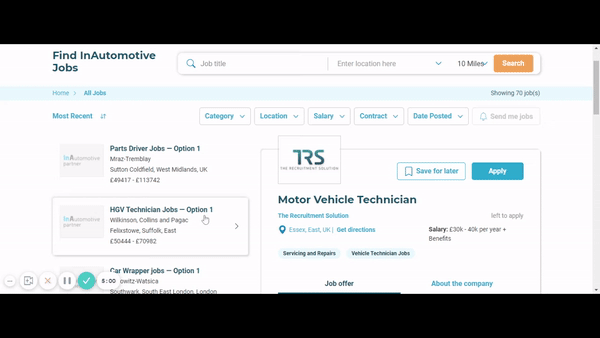 We've added a feature to our recruiters' accounts which allows them to keep you updated on the progress of your job application more easily, triggering email communications that will update you on your progress each step of the way. We'll be working with our recruiters to encourage them to make use of this feature, with the aim of giving you an improved experience in terms of being kept up to date once you've applied to a job
Take control of your communication preferences within the Communications section of your account settings. Choose which email updates you'd like to receive from us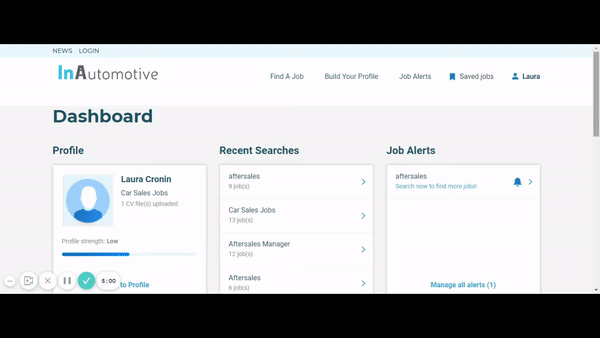 Open to opportunities / actively looking - set your profile to either of these statuses to highlight to recruiters whether you are simply open to being contacted with relevant opportunities, or actively looking for a new role at the moment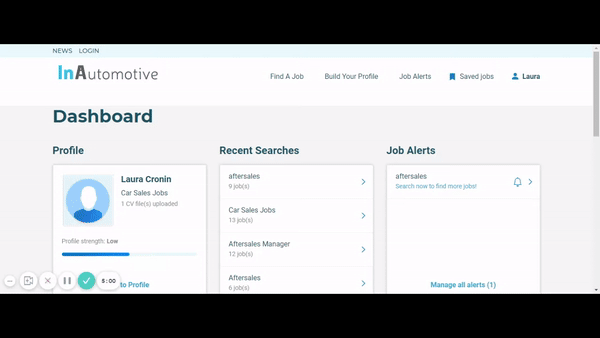 Set your default application preferences; choose whether to apply for jobs with your InAutomotive profile or your CV by default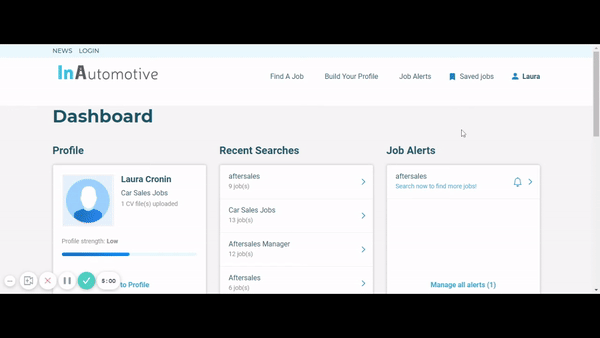 It's important to note that the current version of the site is by no means the finished article, as we'll always be striving to improve and continuing to make regular updates as we go forward. Keep an eye out on this page to ensure you don't miss out on future updates!
In the meantime, we would greatly appreciate any feedback you may have regarding the site, as this will help us continue to improve and ensure we're providing you with the best possible experience. If you would be happy to spend a few moments sharing your feedback, please click here.