While there's a number of ways to recruit new staff, the cheapest and easiest option is to not lose them in the first place. Yes, we're talking about staff retention.
The National Automotive Dealers Association (NADA) discovered that there is an annual sales consultant turnover of 67%, one of the highest rates within the industry. Steven Szakaly, chief economist at NADA said 'What is concerning is that we continue to have an industry that suffers from very high turnover and an inability to retain workers,' and furthermore suggested it could be 'having a significant effect on the performance of dealerships.'
Another recent study found that nearly 40% of the UK workforce feel unhappy in their job, and only 14% of those were planning to stay and stick it out. So while we all know that happy employees are more likely stay in their job and losing staff is bad for business, here's our top 13 ways on how not to lose your staff.
 1. People leave managers, not companies
A Gallup poll of more than 1 million employed workers found that the number one reason people leave their jobs is due to their boss or immediate supervisor. While a manager can't please everyone, it's important that for the majority, they lead, inspire and encourage their team. Ever heard the saying? 'A bad manager can take good staff and destroy it, causing the best employees to flee and the remainder to lose all motivation.'
 2. Fairness & equality
The workplace is often a playground for friendships, cliques and relationships, but when it comes down to business, each member of staff should be treated equally with fair opportunities.
If a manager favours certain employees or refuses to discipline them, it will ultimately lead to an inharmonious working environment. While it's not illegal to be a lousy manager, (unless you really cross a line) favouritism breeds resentment and destroys morale within workforces.  
3. Career progression opportunities
This is a biggie. Granted, there are some people who will be happy doing their current job for the rest of their days, but there are others who want to climb the career ladder. According to a recent survey, 76% of employees seek opportunities for career growth and 87% of millennials claim that development was important to them. It's considered that employers who show interest in their employees career development are more likely to engage, motivate and retain their staff.
4. Rewards for hitting goals
While thank you does go a long way, financial bonuses, gifts and early finishes are also great ways to praise employees for a job well done and help keep your employees motivated.
While you don't want staff to only be motivated by rewards, they are a great way to keep your staff feeling valued.
 5. Benefits
While it's not a necessity, most businesses will offer employee benefits as an incentive to work for them. While it's similar to rewarding employees for an achievement, benefits are a way of thanking staff for everything they do all year round.
While benefits can help with staff retention, it can also help attract new talent who want to enjoy the perks of working for your business.   
 6. Set

realistic

expectations
A satisfied employee will know what is expected from them daily and furthermore, they will do it. Changing expectations and continually moving goalposts create anxiety within employees as they never know what they're trying to achieve. Thus, it makes them feel unsuccessful and despondent to the job. While it's healthy for a business to aim high, setting targets which are completely unrealistic have discouraging effects on employees.  
7. Listen to your staff
Most employees will want to add value to the business they work for. A company that doesn't listen to its staff is basically saying 'your opinion doesn't count for anything' and who would want to work somewhere like that?
Head of Virgin, Richard Branson frequently collects feedback by talking to cabin crew staff during flights. Branson's approach is this, happy staff equals happy customers. Happy customers become repeat customers, which results in happy shareholders.
"Leaders who don't listen will eventually be surrounded by people who have nothing to say."
Andy Stanley
8. Training & development
If a member of staff is failing because they haven't been taught to do the job properly in the first place, this can cause the employee to feel negative about their job, especially if they don't hit targets or earn commision because of it.
A recent survey found that from 4,300 workers surveyed, a massive 74% felt like that they weren't achieving their full potential at work. The same survey found that 7 out of 10 people claimed that training and development opportunities would influence their decision to stay with a company. Thus, staff training is one of the easiest ways to boost your business and employee retention in one swoop.
9. 

Being

more than just a number
When you go to work for 8 hours a day, you want to feel appreciated by the person that's going to benefit from it most. Despite the size of the company, the 'big boss' should always take the time to meet with their staff to make them feel welcomed and acknowledged.  
Furthermore, your direct line manager should also make you feel valued on a day to day basis. Feel like an employee might be having troubles at home? A simple 'I'm here if you want to talk' goes a long way, even if they don't want to talk.
 10. Make work fun
Let's face it, we've all got places we'd rather be (on a beach, in the pub, yes we get it) so while we have to be at work, there's no harm in injecting a little fun into it. Dave Hemsath, author of 301 ways to have fun at work claims that fun may be 'the single most important trait of a highly effective and successful organisation.'
A study of 2000 employees conducted by BrightHR found that 79% of graduates believe that fun at work was important and 44% believe it encouraged a stronger work ethic. As millenials are continuing to make up a larger percentage of workforces, the f word is becoming more important than ever.
 11. Being flexible
Flexible working hours are a major advantage for many employees, particularly for parents who are trying to juggle work with childcare. According to PowWowNow, 47% of full time employees 'don't have flexible working hours encouraged' and 67% of employees wish they were 'offered flexible hours.'  
Working from home is also a big perk for some people, particularly people who spend a great deal of time commuting to and from work. PowWowNow cites '45% of people surveyed spend over an hour commuting everyday' with '56% of commuters feeling stressed and flustered at least once a month.'   
Consumer goods company Unilever allow the majority of its workforce to work anytime and anywhere, so long as the work gets done. The strategy is designed to increase productivity by encouraging employees to focus on achieving results rather than time spent in the office. As the strategy heavily relies upon mutual trust, it furthermore reinforces a healthy relationship between employer and employee.
 12. Involve your employees in big decisions
If you're making decisions for the future of the business, including your employees in the decision making process will make them feel like they are a valued part of the team.
By keeping employees in the dark, they may start to distrust the business, particularly if a big decision is made which affects them directly.
13. Pay well
This is the most important one so we've saved it till last. With the national average of recruiting a new member of staff calculated at around £5000, it may be worth revising what you're willing to pay your staff to prevent them from looking elsewhere. Employees often find that they can enjoy a 10 – 20% pay rise by jumping ship so offering a competitive salary in the first instance can help quash this.
Paying a decent salary will also help attract talented candidates to your job. According to the 2015 Jobvite Job Seeker Nation Survey, 61% of job seekers choose to accept a job position due to the salary.
Paying less than the national average for the area can be a risky strategy as employees may choose to use you as a stop gap between employers – and this isn't going to benefit your business in the long run.
Still need to recruit?
Luckily for you, we just happen to be the UK's number one job board dedicated to all things automotive so look no further. With thousands of registered professional candidates, you're bound to find your next hire with InAutomotive. Looking to get started right away? Visit our online checkout to get your job live in minutes!
Looking for a job in the industry? Take a look at hundreds of jobs available near you right now!
[simplyjobs site_url="https://www.inautomotive.com" placement="post" site_name="InAutomotive" username="SEO_TEAM" password="fmgseo" feed_identifier="blog_alliam" category="jobs"][/simplyjobs]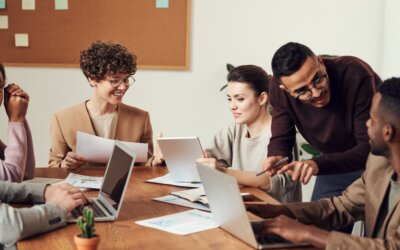 Company culture defines the persona of a business. It differentiates an organisation from the others and includes not only the work environment, but also the way employees interact with each other, how teams collaborate, expectations, the values, vision, and mission...