We recently caught up with Etinyene from Road Racerz to discover the pros and cons of working in the automotive industry today. This is what she said…
"When asked about what the automotive industry is like, many would picture a man in overalls, protective eye gear and their hands covered in dirt. But working in the automotive industry means so much more than being a mechanic. So, you should be kind enough to dismiss that notion because this industry has endless career possibilities for both male and female, which you will discover as you read on.
The Pros
Career Versatility
One of the offerings in this industry is the numerous opportunities for interested people. As mentioned earlier, not everyone ends up as a car technician or mechanic. You can work as a sales or marketing personnel or venture into the full dealership, which is very lucrative and promising considering the demand for cars. As the world remains, the quest for cars and more sophisticated automobiles keeps increasing, which translates to more jobs for people in the automotive industry.
Remember that lots of tasks here cannot be done remotely, at least not the technical car manufacturing/assembling. With that, more dedicated hands are on demand.
You also have the chance of working as:
Parts Professional
Here you will be working in the parts department, and you will be responsible for delivering the automobile parts to technicians in the company and car users. You will also be working with the service department and help with the inventory as well as making orders for unavailable parts. However, you may not be limited to this department, as there is always an opportunity to acquire additional skills and move to other departments.
Service Advisor
If you crave customer loyalty, a service department is a must. As the service advisor, this is where you will respond to your customers' requests and help with good car maintenance. So if you have good customer relations skills, here is an opportunity of giving your best shot. Also, with cars getting into the road after being packed for months due to the lockdown, you can expect, car maintenance will top the needs in the service department. So, a career in the automotive industry promises more offerings than ever in times like this.
The Sales Expert
Working in the sales department means a lot to the industry. This is because it takes a good sales representative and marketing plan for cars to be sold. So, if you have a sufficient marketing mastery, here is your chance of making exploits.
As the world returns to normal, commercial transportation will become a less appealing option for people since crowded places are more prone to spreading the virus. Owning a car and using it seems to be the best option presently, which means more cars will be bought. So, as the sales expert, you will likely experience a bumper harvest at the end of every week.
Other career opportunities abounding in the automotive industry include machinist, paint technician, and more. Another gain in this career is the opportunity of learning. Once you are in the industry, you can learn the skills you admire and would love to possess, thereby widening your capabilities. This is more than a plus for you; as you get to earn more. So, if you want a career that will challenge you to become so much, here is one of them.
It is Future-Friendly
As a technology-oriented industry, the hands here are moving with the trend in technology and continuously seeking ways for a better car/user experience. You have seen the Tesla fleet of self-driven cars, electric cars, and more astounding car technologies are undergoing the experiment. This is good news for anyone fascinated with technology and would love to try his/her hands and brains to learn something new or become part of game-changing car technology.
In a nutshell, if you have a drive for computer sciences, working in the automotive industry will present the opportunity of becoming an analytics professional, 3D creator, software developer, electrical engineer, driving engineer, and lots more.
More than ever, this is the time to venture into the industry if your passion flows along these lines.
Competitive Salaries
With the different job/career descriptions available in the industry, you are right to predict a difference in the wages of the various fields present. But if your dream of career is one that will get you close to earning six figures in no time, the automotive industry can make that dream come alive, but it is up to you.
For an industry whose median entry-level salaries fall within the range of £28,000 ($36,500) or more for a car technician, this can be described as promising, furthermore, with the accelerated speed of technology and the automotive industry advancing in the innovation of user-friendly cars. They will stop at nothing in employing the best hands that will help the sector actualise edge-breaking technology.
Even if you think your entry salaries are not attractive enough, you can comfortably have your salary increased with your advanced skills or updated skills. Don't forget that the companies will do all they can to retain the best hands. So, it is safe to say that your skills are your code to the six figures dream; and working in the automotive industry will make it happen sooner than you imagine.
Notwithstanding the numerous possibilities, benefits, and pros of the automotive industry, there are some downsides that you should know as you consider taking a career there.
The Cons
Health and Safety Considerations
Safety concerns in the automotive industry would border around the mechanics and technicians. This is due to the series of lifting, bending, and other physical strains they undertake in creating and maintaining cars. Even though they are insurance packages and other compensation plans in the event of an accident, you have the right to be aware of the imminent dangers that may and may not befall you.
The Working Environment
This again concerns the significant number of manufacturers and technicians. The condition of a typical automotive company can vary beyond the beautiful images you see on websites. Some companies may erect a nice, spacious, and comfortable plant, with modern facilities and proper lighting, but that may not always be the case.
Working Weekends
While many of us will clock off at 5pm on Fridays, some occupations, such as Car Sales will require you to work over the weekend, often into the early evening. These are peak times to sell cars, so while you might reach your target for that month, you could be missing out on spending valuable time with your friends and family.
Conclusion
The present state of the industry is filled with helpful technological advancements in place to tackle an unpleasant work environment and health risks. For instance, the industry focuses more on AI to lessen the amount of manual hours needed daily and promote autonomy.
While there are some short term uncertainties surrounding Covid-19 and Brexit, the long term future of the automotive industry is bright.
If you are ambitious about the industry, this blog will give you an idea of what to expect and help you make an informed decision. Counting on the appealing and rewarding possibilities and paying attention to the drawbacks, with hard work and commitment, you will come out successful."
Who is Etinyene?
Etinyene is a graduate of Pure and Applied Chemistry and full-time writer from Nigeria. She creates amazing content for Road Racerz, and is always seeking for new and exciting challenges.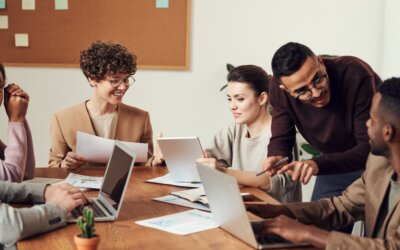 Company culture defines the persona of a business. It differentiates an organisation from the others and includes not only the work environment, but also the way employees interact with each other, how teams collaborate, expectations, the values, vision, and mission...