Now that your brand new '19 reg plates are here, March is set to be, as always, a busy period for many dealerships. So while you're busy pairing up happy customers with their dream car, maybe it's time to give your recruitment strategy a refresh for success too?
So – want to push your recruitment strategy up a gear? Consider these 3 points below:
Know what you need
Have an in-depth understanding of the role you are advertising for. If you have more knowledge on the skillset needed, and type of person, you'll quickly be able to determine who has the experience required to successfully fulfill the role. The job description you create will also be more specific, improving the quality of candidates who apply.
Specify in your job description
A job description is the first insight a quality automotive candidate will have of your dealership. Don't waste the opportunity to get them excited about the role you're advertising. Create an effective, impactful description. Don't bother including any arbitrary information – paint a picture of what the role entails and what success looks like.
Build your pipeline
Posting your job advert on your website alone may not bring as much visibility as you would like – branch it out through a niche job board like InAutomotive. We have over 329,000 candidates on our database just waiting for an automotive job like yours to catch their eye. And we have email alerts set up to specific categories – so as soon as you post your job with us, it goes straight to the relevant candidates inbox.
If you're ready to accelerate your recruitment strategy, give InAutomotive a call today on: 01772 639036 to discuss your options.
Looking to advertise your jobs with us? Don't miss out on our exclusive 19% offer for first time customers – get your discount when you post your first job with us!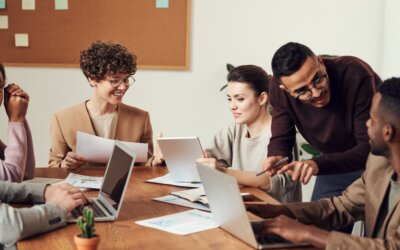 Company culture defines the persona of a business. It differentiates an organisation from the others and includes not only the work environment, but also the way employees interact with each other, how teams collaborate, expectations, the values, vision, and mission...