How do you write the perfect job description? Many employers and recruiters sabotage their chance of reaching out to the right candidates by underestimating the significance of a meticulously and uniquely crafted job description. If you want to hire the most competent and talented candidates for a job opening, grabbing their attention requires a well-written job description.
An engaging and inclusive description will persuade the right applicants to apply for a role. So, how to write a great job description? The most gripping descriptions aren't those that are verbose or have too many braggy or irrelevant details about what a company has to offer to the candidates.
An effective job description is a combination of what a role is really about, the skills and qualifications you are looking for, and the kind of culture and work environment your organisation offers. It should be about what makes a position and your company worth working for.
When writing a job description, you need to be careful and must pay attention to little details as using words or phrases that have confusing or multiple meanings can leave a negative impression.
Here are some easy-to-follow tips on how to write a job description that gets you timely and desired results:
The title should cover all the important aspects:
The title of your job description is of prime importance; without getting it right you will not be able to retain the interest of potential candidates in the rest of the job post. The title should have all the essential and clear details about the position and your requirements.
Think of your job's title as a call to action for the most suitable candidates and come up with variations of the titles. Pick the one option that is not too wordy and conveys the message in an astute manner.
Give an interesting overview of the job:
The job overview needs to have all the necessary details about a role's major objectives and function within an organisation. When writing a job description, draft the summary of the role with the intent to paint a bigger picture to potential candidates.
Mention how a certain position will help your company, customers, and people, solve a problem, improve lives, make a contribution, or bring a difference. However, avoid exaggerating about a position and don't turn the job post into the hunt for a superhero you need to save the world.
Be careful with the usage of words, terms, and phrases:
The language that you will use in the job description may or may not be perceived in a similar manner by all job applicants. Therefore, you must avoid using words, terms, and phrases that can have confusing or negative connotations.
Don't use words that give a notion that your company doesn't have a diverse culture or you are reluctant to hire people with different ethnic backgrounds, religious beliefs, and sexual orientations.
One of the most useful tips in this job description writing guide is to ensure that your description doesn't include words like perfectionist, world-class, and rock star. Keep your expectations realistic and your job post should support that.
How to write the job responsibilities part:
When mentioning the responsibilities, don't use long lines about every day and boring tasks that feel like you want to hire a robot to get things done. Make a list of the important duties associated with a role and modify them to read like what a candidate will realistically be doing on a regular basis.
The job responsibilities must be written in a manner that reading them makes a job seeker feel excited to do the work and be part of your company. Take outoverused details that job applicants get to read in every post; make yours unique by depicting how a candidate can play a significant role in the smooth functioning of your company or bringing in more value or revenue.
Seek feedback and suggestions from current employees:
Don't think that only your hiring team can come up with worthwhile and result-driven job descriptions; take input from other departments, especially the ones you are recruiting for. To avoid turning it into an extra or difficult task, you can simply ask for pointers from the different teams regarding the positions you are trying to fill.
You can also conduct a survey to find out the most important skills needed for different roles; this will aid you with refining and tailoring the job descriptions. One of the tips for writing a good job description is asking for suggestions and feedback from your existing employees as it will help you determine any negotiable and non-negotiable requirements for technical and other jobs.
Create urgency when hiring for a position:
Always give an application timeline to encourage more candidates to submit their applications. Provide proper contact details of the person that can be reached out to regarding the queries and make sure that all emails and calls are responded to in a proactive and satisfactory manner.
Interactive descriptions will yield better results:
Adding a streak of creativity will make your descriptions interactive and more appealing. You can have a job post designed using images. Do your research on what kind of descriptions your competitors are posting, and come up with something innovative that catches the instant attention of the potential candidates.
Last but not least, using seemingly innocuous words can stir bias so apart from being scrupulous with the words and terms you use, add 2-3 lines about your company's stance on having a diversified workforce.
Create a checklist of these pointers when writing a job description to get the most out of it for attracting the right talent pool.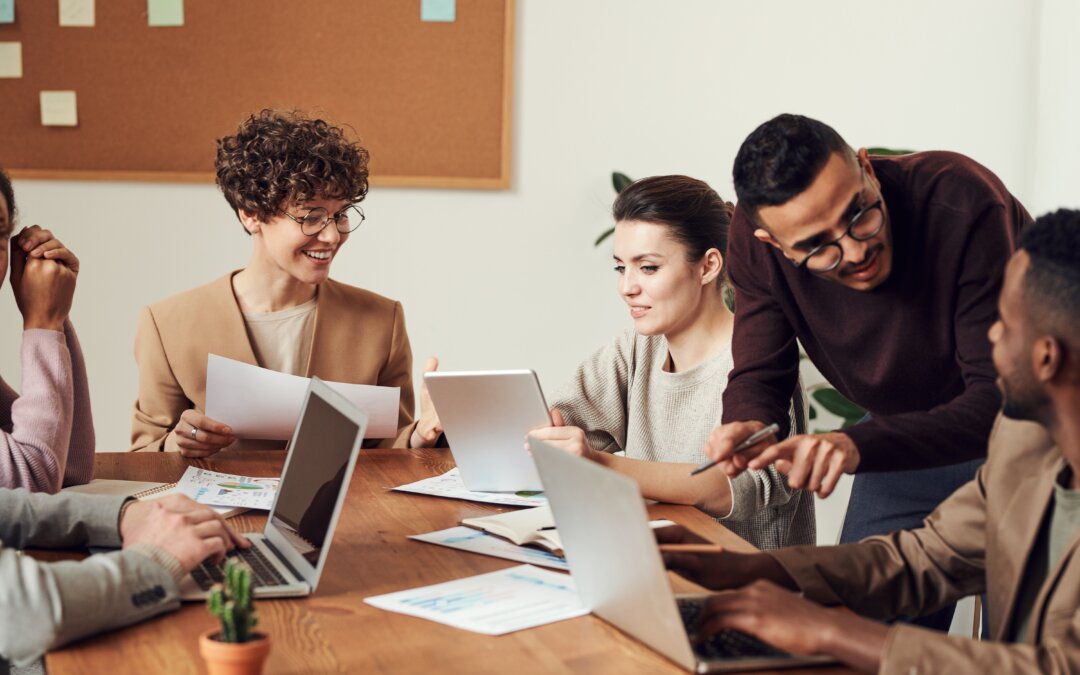 Company culture defines the persona of a business. It differentiates an organisation from the others and includes not only the work environment, but also the way employees interact with each other, how teams collaborate, expectations, the values, vision, and mission...