Covid-19 was a major disruption for the automotive industry with the sector recording its worst six month performance since the end of World War Two.
Just 381,357 cars were built between January and July, representing a drop of 42.8% and a loss of 285,164 units. The Society of Motor Manufacturers and Traders (SMMT) said year to year sales were almost half of those recorded in 2019.
The UK automotive industry is one of the nation's most valuable economic assets, estimated at £82bn, sustaining 820,000 jobs with 168,000 directly in manufacturing.
Despite the furlough scheme, job cuts were announced at major car manufacturers, including Aston Martin, Bentley, McLaren and Jaguar Landrover.
After 6,000 jobs were lost in June alone, the UK government was accused of failing to provide additional and sufficient support. The SMMT warned that one in six jobs were at risk of redundancy without help from the government in restarting production.
The SMMT went on to advise that emergency funding, permanent short-time working, business rate holidays and VAT cuts were needed to stem the flow of job losses.
The Chief Executive at SMMT, Mike Hawes, said, "We need a package of support to restart; to build demand, volumes and growth, and keep the UK at the forefront of the global automotive industry."
The response to the pandemic is an ever changing situation but with the combined impact of national and local lockdowns, economic uncertainty and the lack of clarity on Brexit, the industry is preparing for more turbulent months ahead.
Industry experts originally forecast global car sales to return to pre-pandemic levels in 2021 but a GlobalData report released in December 2020, suggested it would be more like 2023.
The lack of clarity over Brexit is prompting experts to anticipate even more job cuts in the industry during 2021. In late December, Andrew Farthing from GSM said, "I think various automotive companies are trying as best [as] they can to retain the industry in the UK, but it is coming under serious pressure."
He continued, "We need clarity from the UK government and devolved parliaments in the UK about what is going to happen and at this moment in time it doesn't look as if the automotive sector is going to be supported in any way."
How Covid-19 Impacted InAutomotive
As expected, the year started like any other with a spike in traffic and applications. When the national lockdown was announced, we experienced a sudden drop in activity which subsequently recovered when dealerships re-opened and production lines started up again.
Despite furlough schemes supporting employment, traffic levels remained fairly consistent throughout the year which suggests candidates were either keeping their options open or preparing for any changes to their current employment.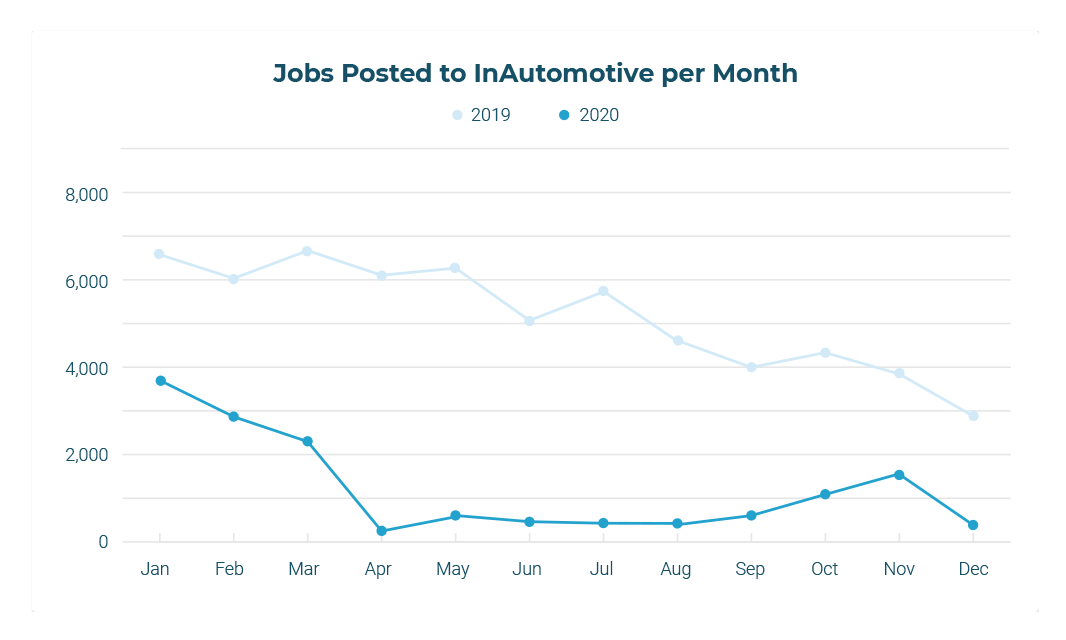 Our CV database grew by 2.72%
Our registered jobseekers grew by 2.6%
On average, over 43,000 jobseekers visited InAutomotive every month
The average number of jobs posted every month was 1,213, a decrease of 76% from 2019
The average number of applications every month was 2,757
Employers were predominantly searching for Servicing & Repairs, Vehicle Technicians and Car Sales Reps
The most applied to jobs were for Car Sales, Driver jobs and Service Advisor jobs
How Covid-19 Impacted Our Jobseekers
Since March, we regularly interviewed our jobseekers to understand how Covid-19 was affecting their lives and careers. We were also keen to discover their feelings about how the government and their most recent employer handled the pandemic.
What is your employment status?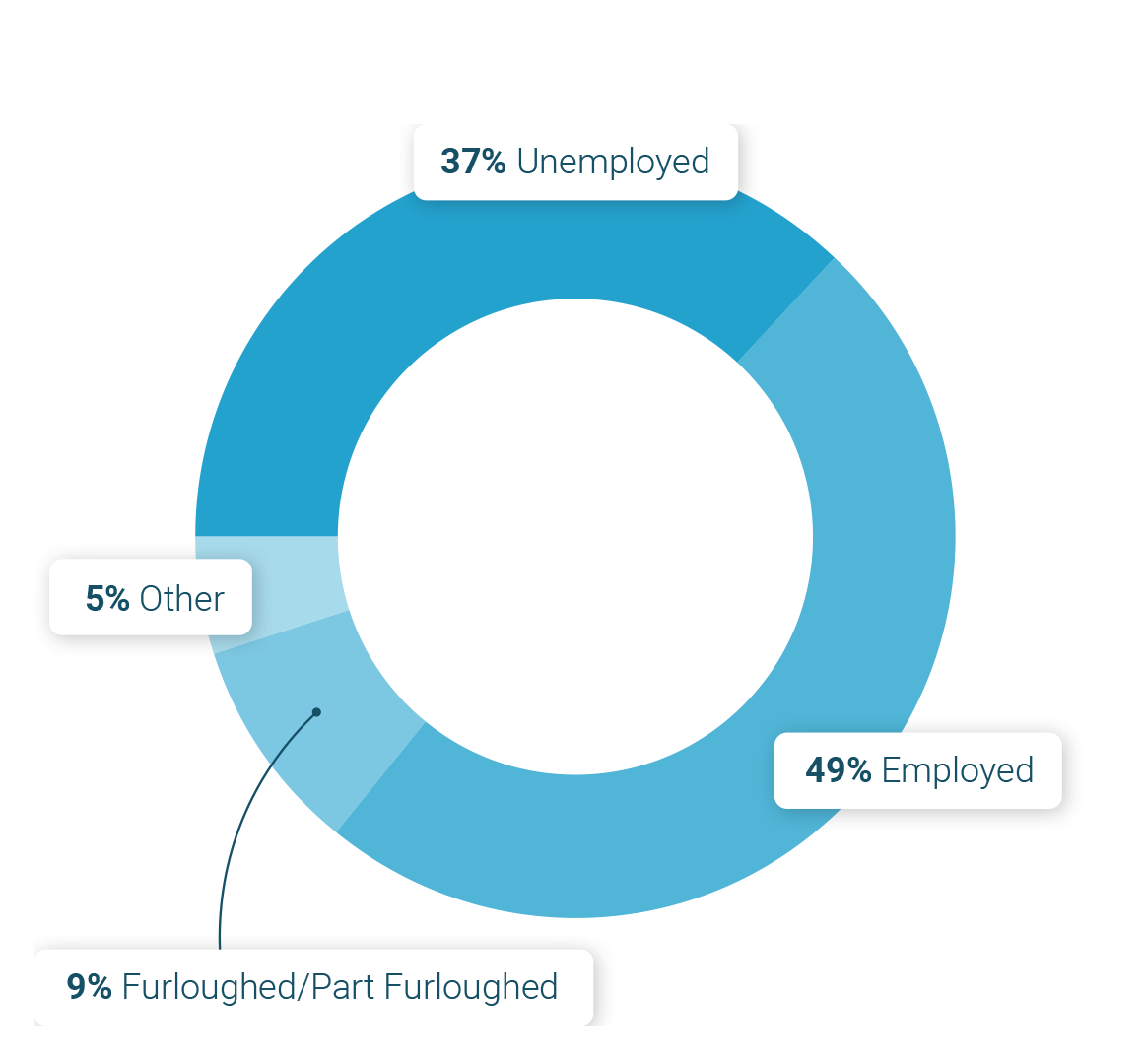 Would you consider reskilling in order to take another job?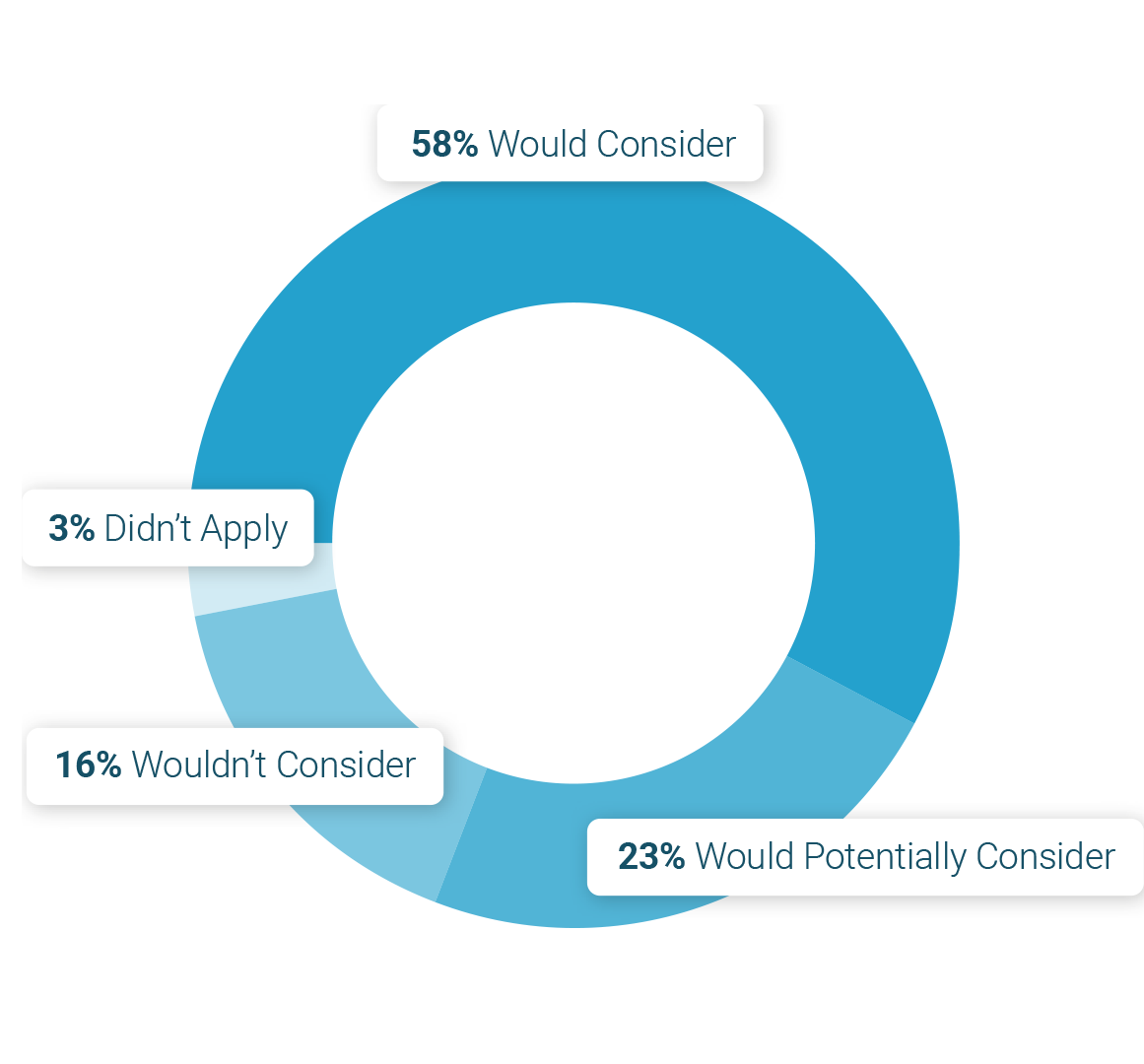 How do you feel your most recent employer has handled the pandemic in relation to their employees?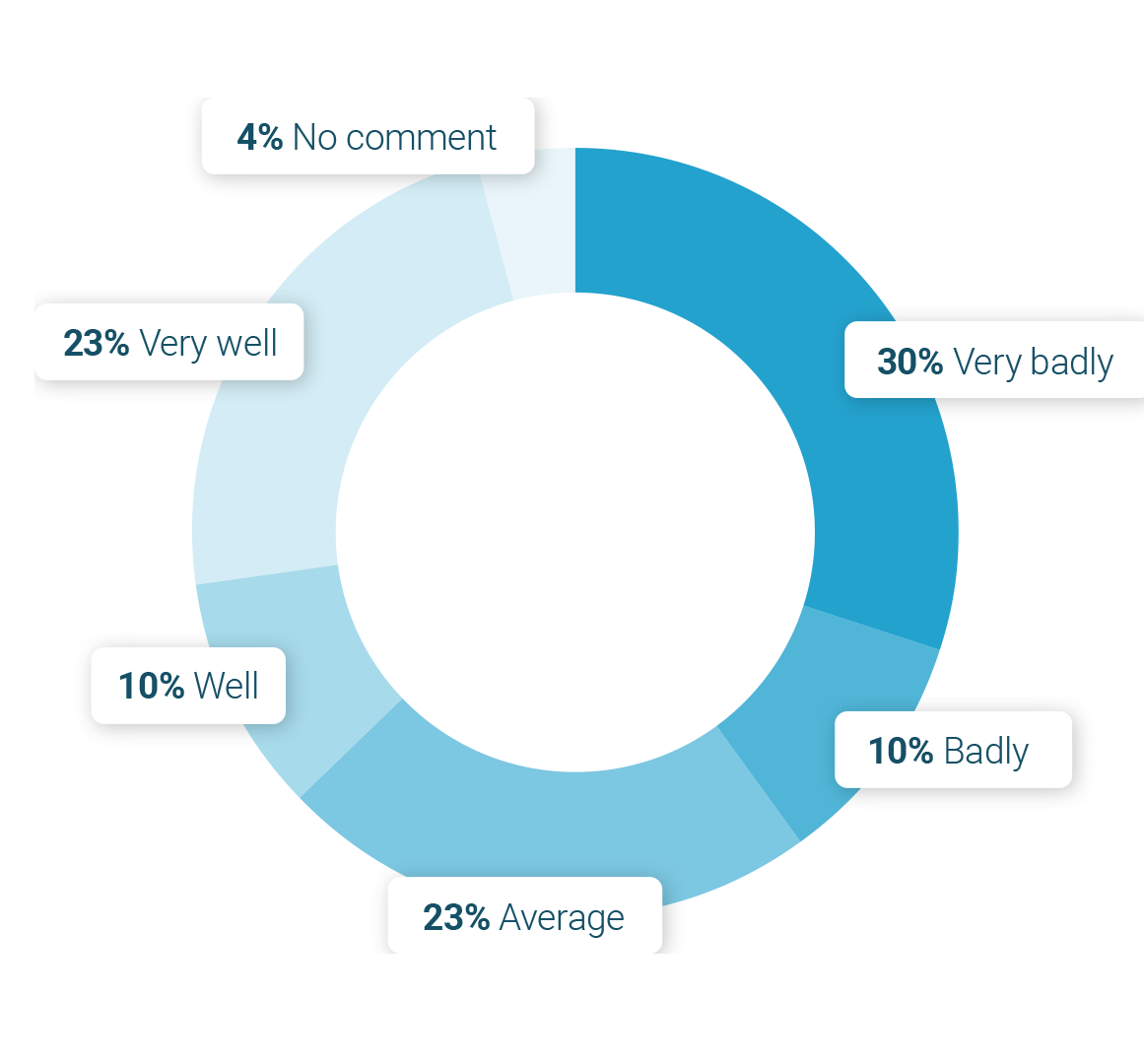 How do you feel the UK government has handled the pandemic overall so far?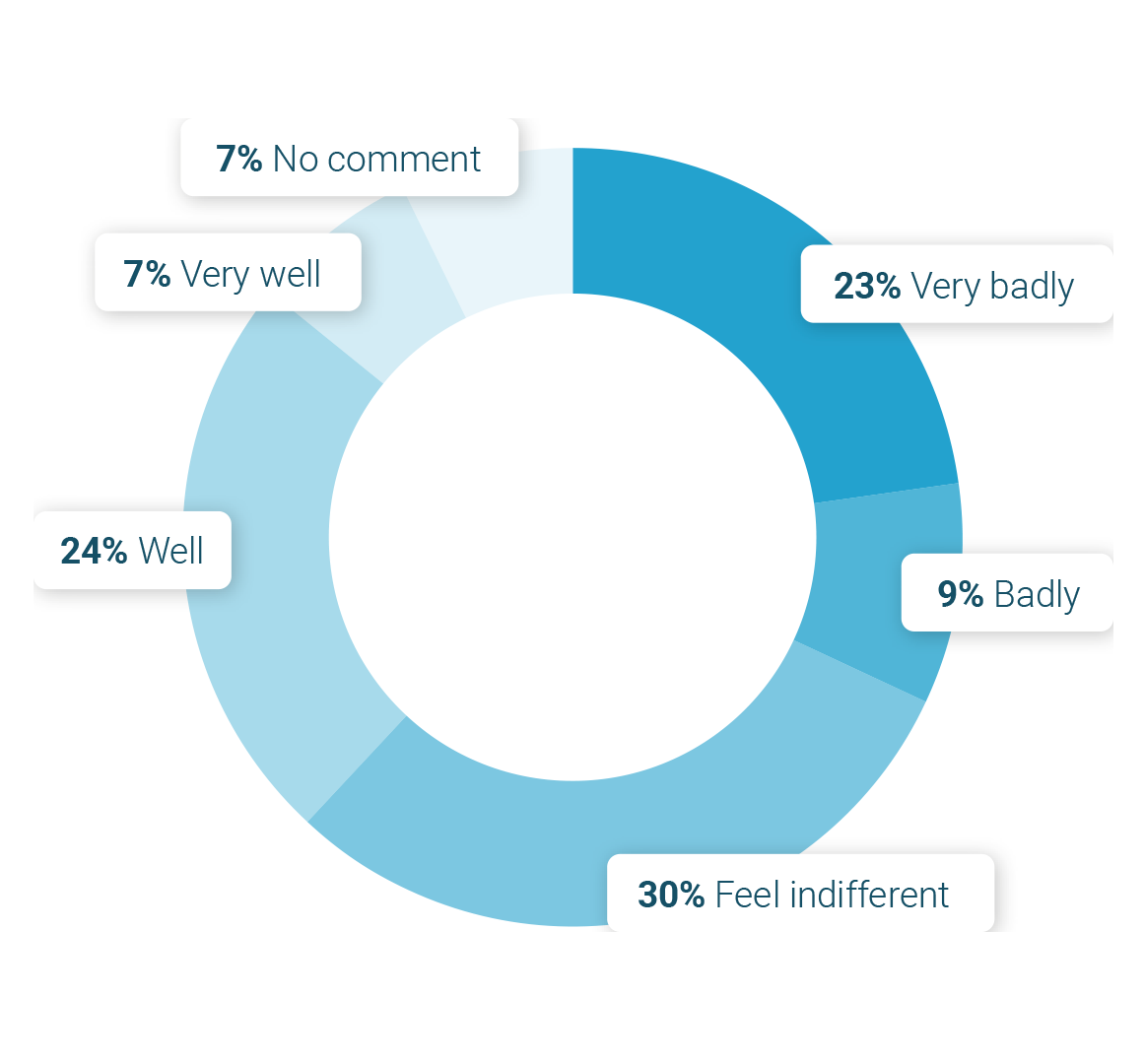 74% are worried about their future in the automotive industry.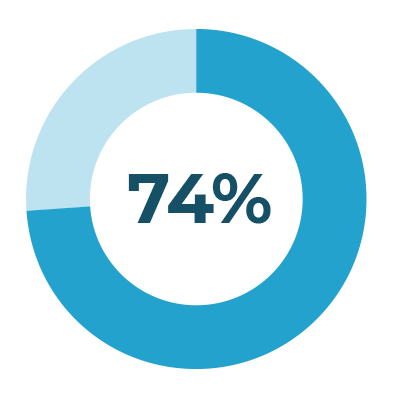 72% believe the UK government could be doing more to help the automotive industry get back on its feet.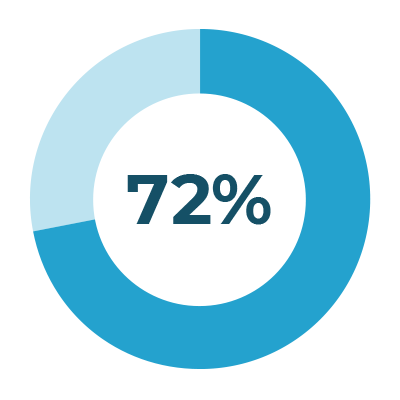 "The motor trade has been badly affected by Brexit and Covid. The UK government has repeatedly refused to accept that the motor trade needs extra help for 2020 and beyond that to ensure people stay in work."

Anonymous jobseeker
"This is an unprecedented situation and it is easy to be wise after a situation. Things in hindsight could & should have been done differently, but would anyone else have done better?"

Anonymous jobseeker
* The statistics and opinions displayed are based on an InAutomotive survey of 57 automotive professionals from October 2020. They do not reflect the views of the InAutomotive or any of its team.
How Covid-19 Impacted Searching For Jobs
We were also keen to understand how job searches and priorities had changed as a result of this year's events. The results were fascinating and paint a powerful picture of the current automotive job market.
How long have you been job hunting?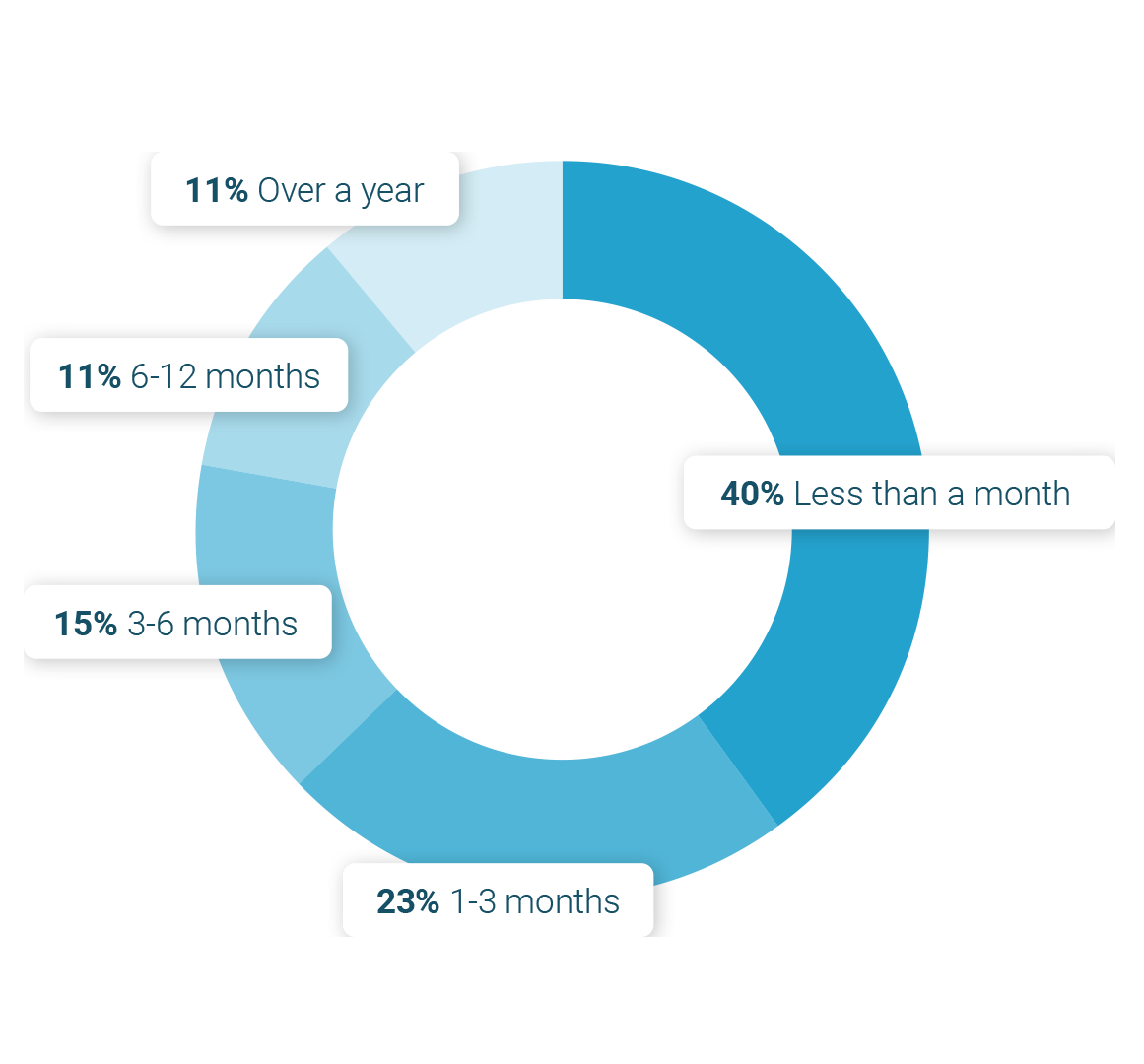 How many jobs have you applied for during your current job search?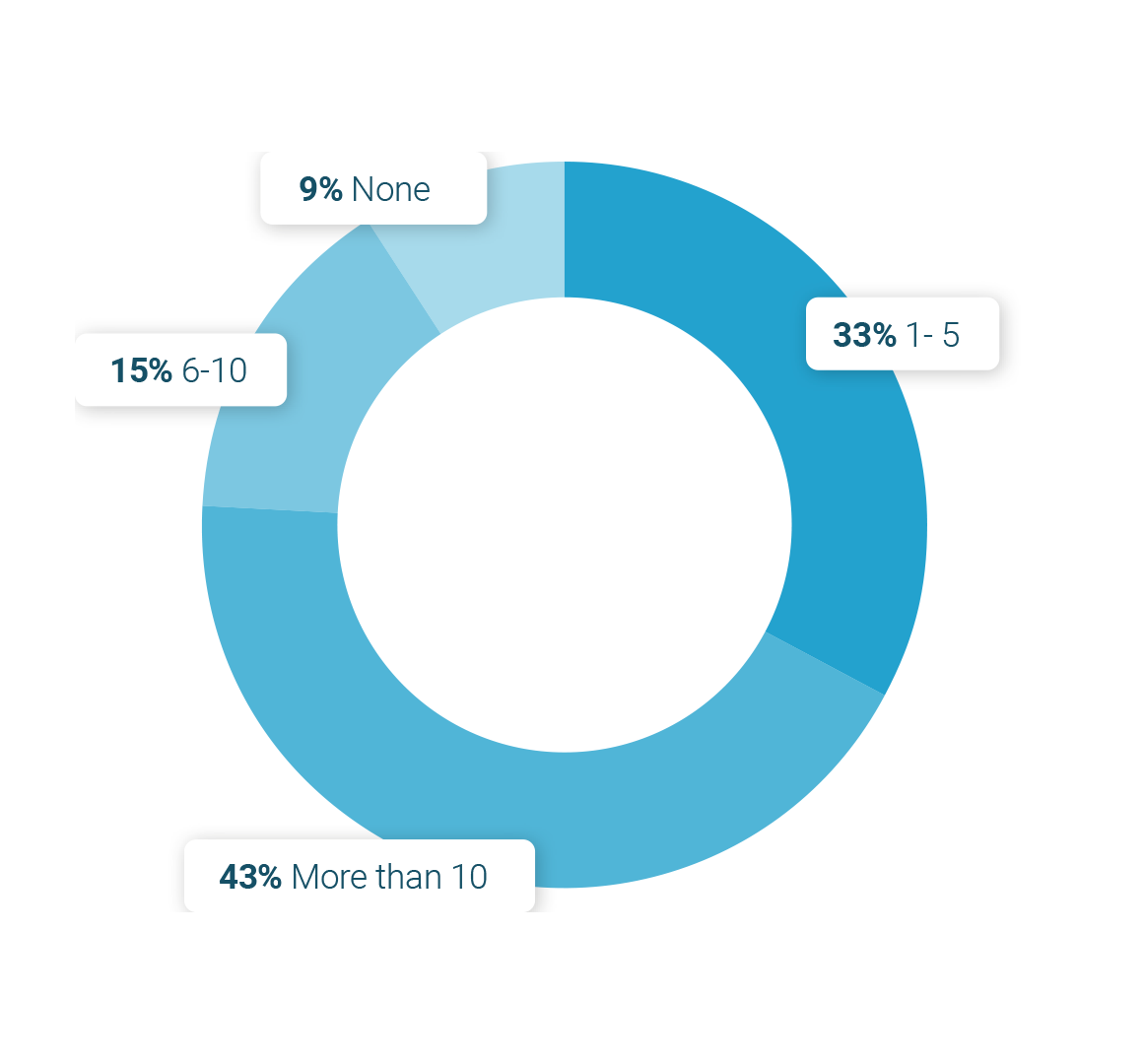 What information is most important for you to see in a job advert?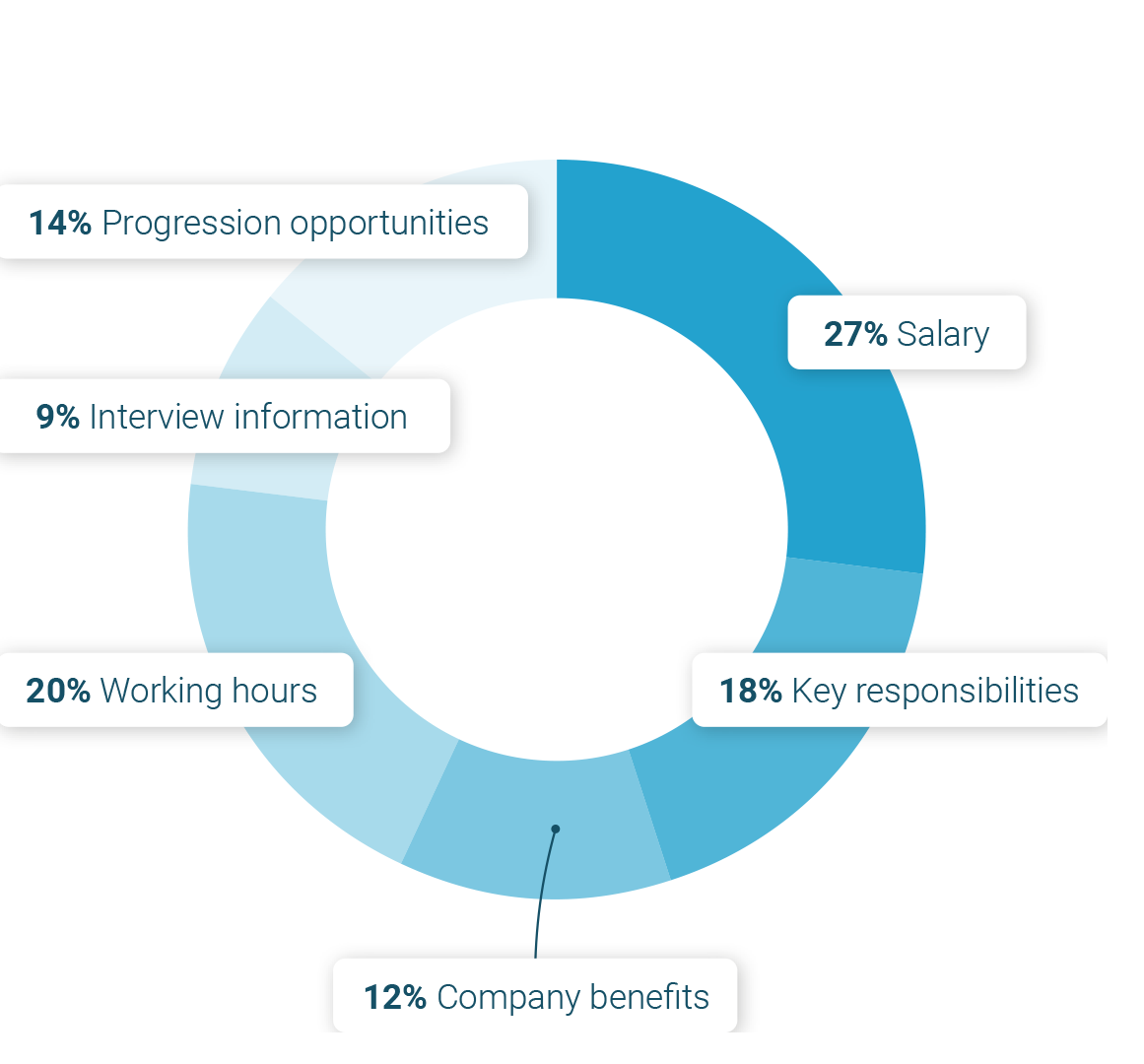 Do you feel most job adverts provide the information you are looking for?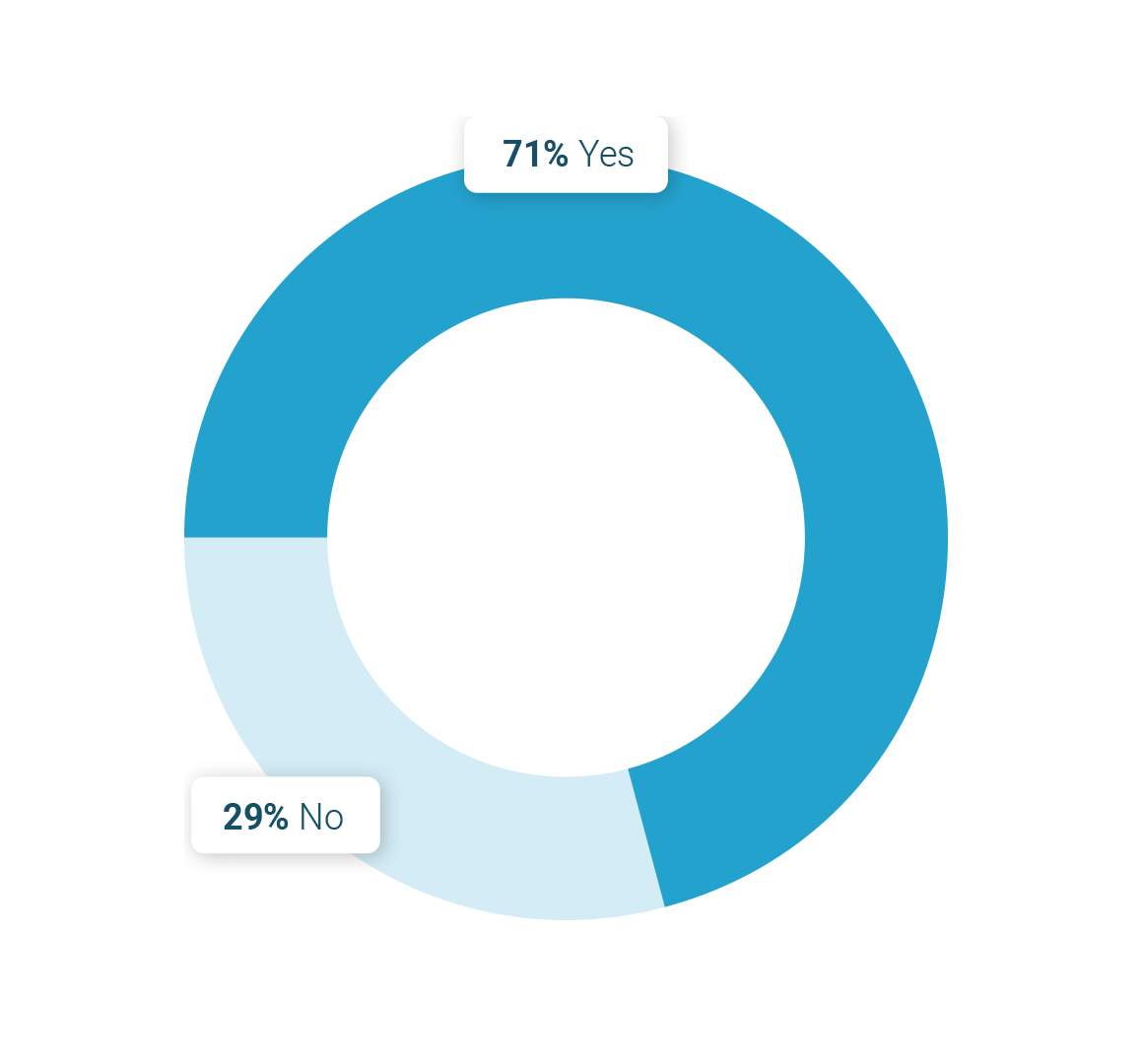 Have your career priorities changed as a result of this year's events?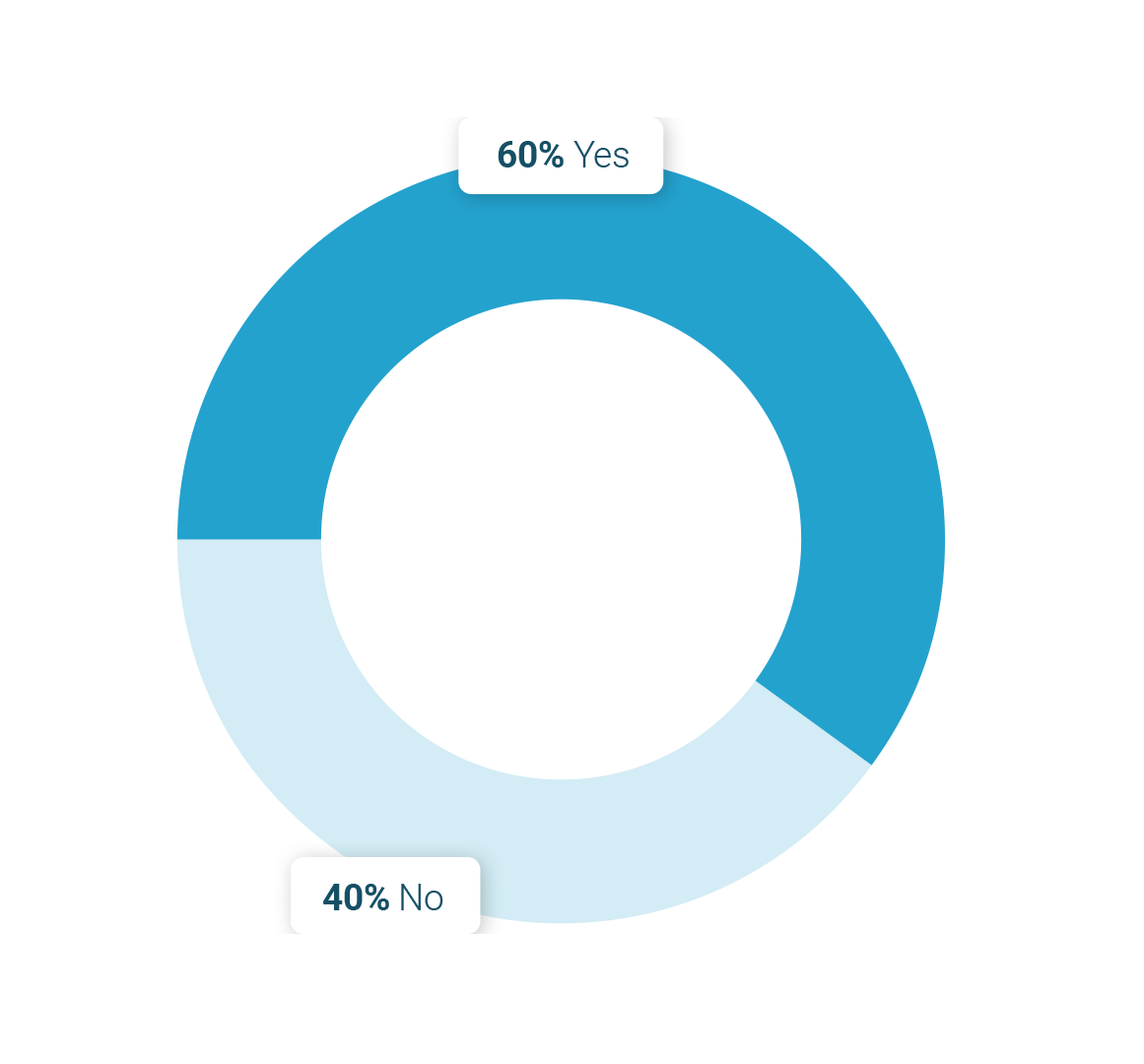 What do you find most frustrating about job hunting?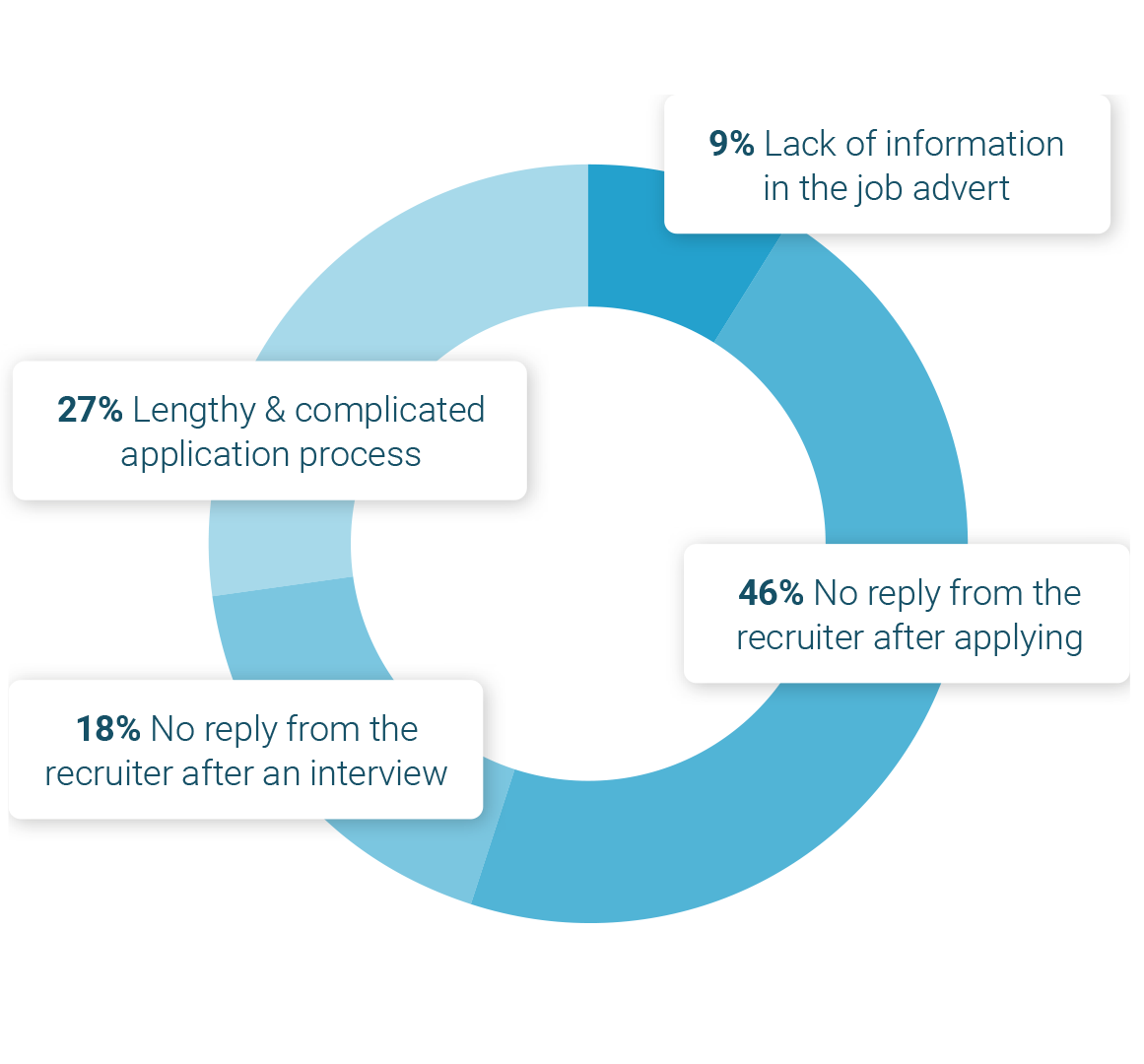 What information do you want to know about an employer?
Company culture and values
Training
Career progression opportunities
If your priorities have changed, why?
Salary expectations are lower
Searching for a better work/home balance e.g. working closer to home
Broadening the scope of their job search to improves their chances of employment
* The statistics displayed are based on an InAutomotive survey of 272 automotive professionals from December 2020.
Our Response to Covid-19
As things slowed down from April, we took the time to strategically review the fundamentals of InAutomotive and search for ways in which to cultivate. As Sir Winston Churchill said, "Never let a good crisis go to waste," meaning that in times of trouble, great things can occur if the opportunity is seized.
We started by interviewing thousands of jobseekers and clients to establish the features they would like to see enhanced or added. In August, we compiled huge amounts of data into a comprehensive plan to revamp the site. Once equipped with our plan and goals, we set about working hard behind the scenes to bring those concepts to life.
For our jobseekers, the new features will simplify the application process, offer more detailed job descriptions and improve the job search functionality. Enhanced search functionality means that jobseekers can discover relevant career opportunities quicker and easier than ever before.
We can also exclusively reveal that for the first time ever on our platform, jobseekers will be able to apply for jobs using their InAutomotive profile instead of their CV. This will allow jobseekers to showcase their talent, skills and experience beyond the CV, which means a better chance of reaching the interview stage and landing their dream job.
For our clients, it will be easier to post jobs and view detailed insights into the performance of their jobs. Clients will also be able to compare how they are performing against other employers on InAutomotive.
We'll also be providing enhancement indicators on live job posts. For example, if the salary offered is below the industry average, we'll flag it to ensure job posts achieve their maximum potential.
We're also proud to announce that our CV database will be the smartest version to date and jam packed with more comprehensive data. We'll even suggest candidates which could be relevant to you based on recent search data.
These features are just the first phase of the revamp which will launch in early 2021.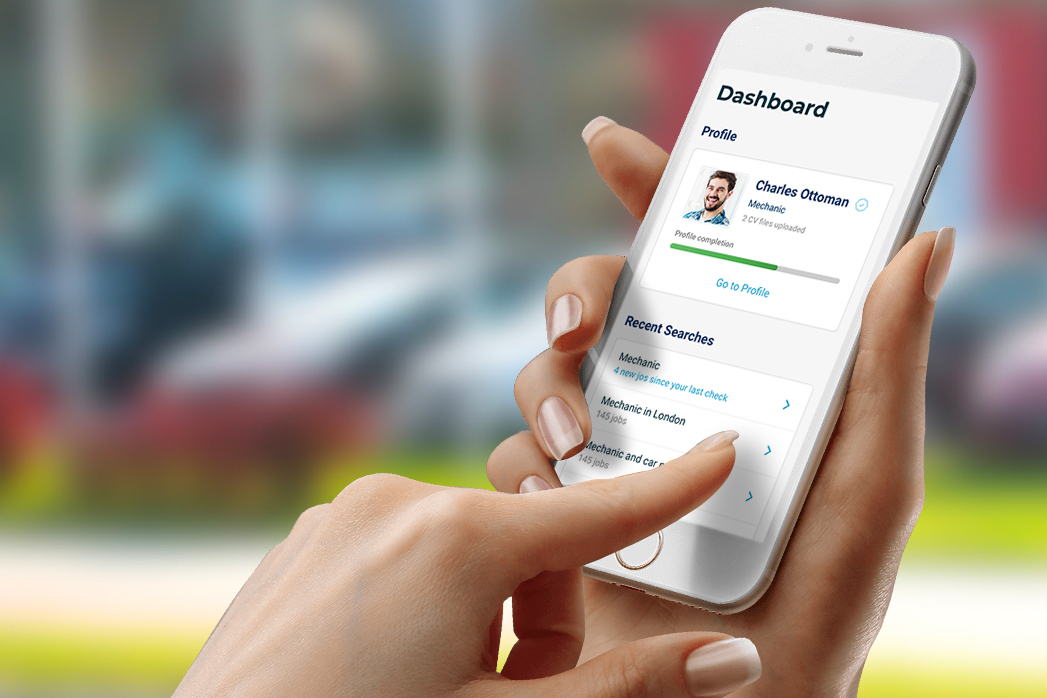 2021 and Beyond
From our extensive research, we discovered that jobseekers were searching for more than just career opportunities from InAutomotive which is why phase 2 and 3 of the relaunch will focus on career development support and creating a community in which professionals can connect.
Exciting developments coming in the next 18 months
Salary & take home calculators
Upskilling opportunities
A day in the life features
Recommended entry points for specific career paths
CV and interview tips
Mentorship guidance
Expanded professional profiles
Enhance your professional reputation by posting achievements, articles and day in the life features
Community Q & A board
Assessments
Revamped courses platform
End to end career guidance
Career case studies
Events integration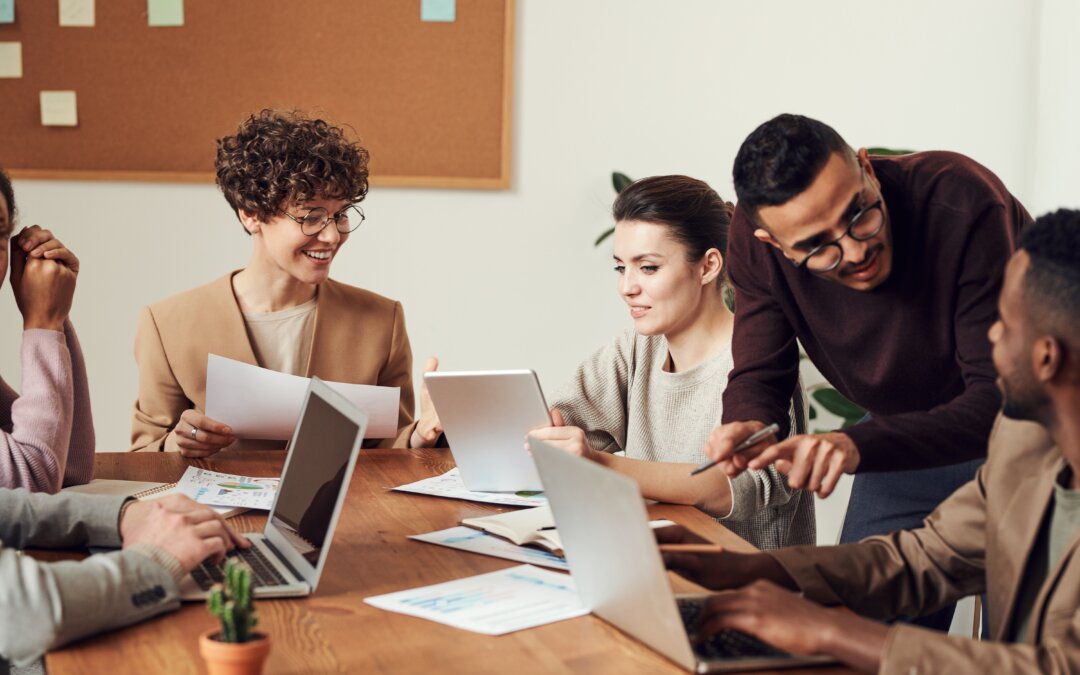 Company culture defines the persona of a business. It differentiates an organisation from the others and includes not only the work environment, but also the way employees interact with each other, how teams collaborate, expectations, the values, vision, and mission...