In our latest guide to the new and updated features of your recruiter account, we'll be taking a look at CV Discovery and providing some tips on how to save time during your search.
Recent Searches
When you access CV Discovery, you'll see the search bar as usual where you can perform your keyword search; below this, you'll also now see your recent searches on the left hand side.
We know that it can be repetitive and often time-consuming having to manually repeat the same searches regularly, so we'll automatically display any recent searches that you've made in this section. That way, if you need to repeat the search again, all you have to do is click on the relevant option and you'll be taken straight to the search results.

Alerts
If you have specific searches that you perform regularly, an even more proactive way of keeping on top of these is to set up an alert. To set up an alert, simply perform your desired search as usual, then click Create Alert on the right hand side.
You'll then be able to give your alert a name, select the email address you want the alert to be sent to, and choose how frequently you want the alert to be sent (daily, weekly or monthly).
Your saved alerts will then be displayed next to your recent searches whenever you access CV Discovery in future. Simply click Manage All to the right hand side of Your Alerts at any time in order to manage or delete any of your saved alerts.
Rather than having to go into CV Discovery and perform repeated searches, you'll now receive emails at your desired frequency letting you know of any new candidates who match your criteria. All you need to do is keep an eye on your email inbox and let us do the searching for you!
Saving candidates
As we described in more detail recently in our Talent Pool guide, you now have the ability to save candidates from directly within CV Discovery. Whilst viewing a candidate's profile, simply click Save candidate on the right hand side to save a candidate to your talent pool.
If you have an idea of which roles you or your team will be hiring for in the near future, and you come across a candidate who looks like they may be a good match for one of these roles, why not save yourself valuable headhunting time down the line by creating a pool of candidates to get in touch with later?
Suggested candidates
On your dashboard, you'll now see a section on the right hand side called Suggested Candidates. Here you'll be presented with candidates who have been identified as a potential fit for your role(s). If you have more than one job live on the site, this section will cycle through your various roles and pick out suggested candidates for each one.
These candidates are matched to your roles based on the type of jobs they have stated within their profiles that they are looking for.
We recommend you keep an eye on this section each time you log in; similarly to your email alerts, this is somewhere you can potentially spot ideal candidates without the need to spend time browsing through CV Discovery first.
Already viewed / downloaded markers
Another feature that we've introduced to help make your candidate search as efficient as possible is the ability to see when you've already viewed or downloaded a candidate's profile within CV Discovery.
Whilst you browse, you'll see two new headers on the right of the search results highlighting candidates whose profiles have already been viewed or downloaded, and when this took place. These candidates will also appear with their header in grey rather than blue, to further help distinguish these visually from the rest and help you avoid spending time viewing profiles that you have already seen.

Keep an eye out for more upcoming guides where we'll demonstrate further ways to get the best out of CV Discovery!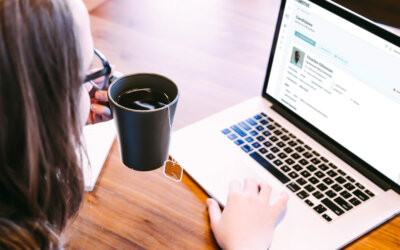 In this guide we'll take a closer look at some of the recent updates to InAutomotive which have been designed to make your life easier when posting new vacancies; many of these have been implemented thanks to direct feedback from our recruiters. It's our goal to make...