Every January, we compile all our data from the previous year to gather insights into the automotive job market and how it is evolving.  
Below we take a look at key insights into our 2018-19 Annual Report.
Key Insights
During 2019, we saw a 3% increase in the number of jobs posted on InAutomotive

In 2019, 6,200 jobs were posted to InAutomotive every month

In 2019, the InAutomotive candidate database grew by 7% 

We found that Dealer Principal roles had the highest salary of the jobs posted on InAutomotive during 2019

The average Dealer Principal salary advertised on InAutomotive was £68,438

71% of users browsing jobs on InAutomotive in 2019 were male
Challenges to the Industry
While the global staffing and recruiting industry is optimistic about 2020, this year has brought some challenges related to hiring and operations, as well as macroeconomics and politics, that will likely create some challenges for organisations recruiting in the following year.
The talent shortage continues to afflict the global staffing and recruiting industry. Brexit, when it happens, will have a profound impact on the global economy, as plans move ahead for the UK to withdraw from the European Union. Another general election raised eyebrows in the UK, and after the Conservatives won an 80-seat majority, MPs have backed Prime Minister Boris Johnson's plan for the UK to leave the EU on 31st January.*
Reskilling workers will prove to be a challenge for the motor industry, which is moving into an increasingly more electric and automated era, and a shortage of individuals with the specialist skills to support the industry's developing technology.
Recruiters have also raised concerns that employers are less willing to part with their money when it comes to hiring, for example, accelerating pay or benefit increases to match competitor offers and average benchmarks within the industry to compete in a candidate-driven market.
Targeting passive candidates remains a challenge – according to The Undercover Recruiter, passive talent are 120% more likely to make an impact on your business, whilst 33% are more likely to be seeking challenging work. Posting a job advert online and expecting hundreds of applications to roll in is no longer an option.
A lack of time and resources on a recruiter's part continues to hinder the industry – finding time
to conduct CV searches is a hurdle for hiring professionals, as well as freeing up the day to screen candidates in detail. The industry is under great pressure to find top talent, and we believe the
following trends must be taken into consideration for organisations preparing their recruitment strategy in 2020.
*Subject to change written January
Talent Shortage & Employee Loyalty 
A shortage of skilled and experienced candidates is an ongoing challenge for recruiters. Employees are leaving their current place of work quickly (our studies say the average period of time for millennials to spend at one job is two years or less), and if workers haven't quit yet, they're already considering their next move. Strategies must be put in place to reskill or update employee skills.
We believe this is necessary for retention as well as attraction – career development is important to aspiring individuals. Talent shortage is a problem in the motor industry, but reskilling and developing your workforce is a huge opportunity.
Targeting Passive Candidates 
We highlighted targeting passive candidates in our 2018 annual report, and this remains a challenge for hiring professionals. CV databases, Search Engine Optimisation, social media
and Pay-Per-Click are just some of the areas organisations are investing more money in, to draw the interest of workers who aren't actively searching for a new role, but would consider an attractive one, should it land at their feet.
Salary & Benefits
We as recruiters are operating in a candidate driven market, where employees are quitting their jobs in search of a more challenging role, which offers a better salary and other benefits.
Yet, a constant concern for anyone hiring is the frustration of being nudged out for top talent due to competitors offering a better salary for a similar role. Generous remuneration packages
and benefits attract skilled workers, so by increasing compensation ranges to open roles, it is possible to attract the best, before losing out in the later stages of the recruitment process where time, money and effort is wasted. 
Budget does of course limit a number of organisations – this simply isn't an option for many.
Lack of Time & Resource
Again highlighted in our previous report, the increase in admin processes has placed a strain on delivering recruitment needs. Finding the time to conduct a search for candidates, sifting through mounds of unsuitable applications and screening them can consume a large part of the day. 
Recruiters are repeatedly concerned about lack of time and resources they have to find the right person for the job. New technologies, however, like applicant tracking systems (ATS) are becoming increasingly attractive to those who have little time for the hiring process – these systems also allow the capability to receive more quality applications.
High Turnover
We discussed earlier the trend of employees leaving their jobs sooner today than in previous years. The challenge for recruiters is the need to avoid high churn rates entirely, so therefore the pressure to hire quality individuals, and keep them happy is heightened. 
Organisations who don't invest in developing careers and strong relationships with employees could suffer a high turnover of staff, potentially costing the business thousands in the long run.
Embracing Digital Transformation 
While it provides opportunity, digitisation was suggested as one of the biggest operational challenges by recruiters. Despite evidence to suggest that it can advance the human workforce by eliminating lower level tasks like cutting and pasting etc. many are still unwilling to embrace
automation.
Brexit & The Economy 
Brexit has hurled the EU into a time of great uncertainty, which in turn has had an effect on the motor industry in the UK. The automotive industry has been consistent and united – a 'no deal' Brexit would have a devastating impact on the sector and the hundreds of thousands of jobs it supports. It would end frictionless trade, add billions to the cost of importing and exporting and put
jobs at risk. 
The government must address the needs of the automotive industry in its ability to recruit and access talent when assessing how the UK ends freedom of movement and implements new immigration controls.
Key issues include access to labour to fill skills gaps and the current ability for automotive companies to quickly and easily move employees to address operational issues or support project teams.
Despite early concerns about Brexit's implications on employment — as emphasised by a sharp drop in the net employment score immediately after the referendum vote — the proportion of employers looking to increase staff versus those looking to reduce staff has recovered strongly. 
This indicator of continued, robust labour demand is consistent with official employment data evidencing high employment. In the period since June 2016, the combination of strong labour demand, low unemployment and a dramatic 95% fall in EU nationals joining the UK workforce between Q1 2018 and Q1 2016, has put significant pressure on recruitment.
The Autumn 2018 Labour Market Outlook also found that 44% of employers experienced greater difficulty in recruitment in 2018, while 34% faced a similar challenge in retaining staff.
As of Summer 2019, employers were still experiencing a high proportion of hard-to-fill vacancies. Of organisations advertising vacancies, 67% reported they were having difficulty in filling some of them. This is compared to 51% during Spring 2017.
Apart from increasing salaries to attract staff, employers can introduce more inclusive recruitment practices, build on their employee offer through non-financial benefits and enhance their brand in order to address the difficulties placed on recruitment by Brexit. 
Incentives like flexible working and career development are highly valued by jobseekers today, and could be the starting point in helping organisations to both recruit and retain the people who have the skills they require. The UK is set to leave the EU on January 31st, however what deal is agreed and how it impacts the automotive industry still remains to be seen.*
*Subject to change, written January 2020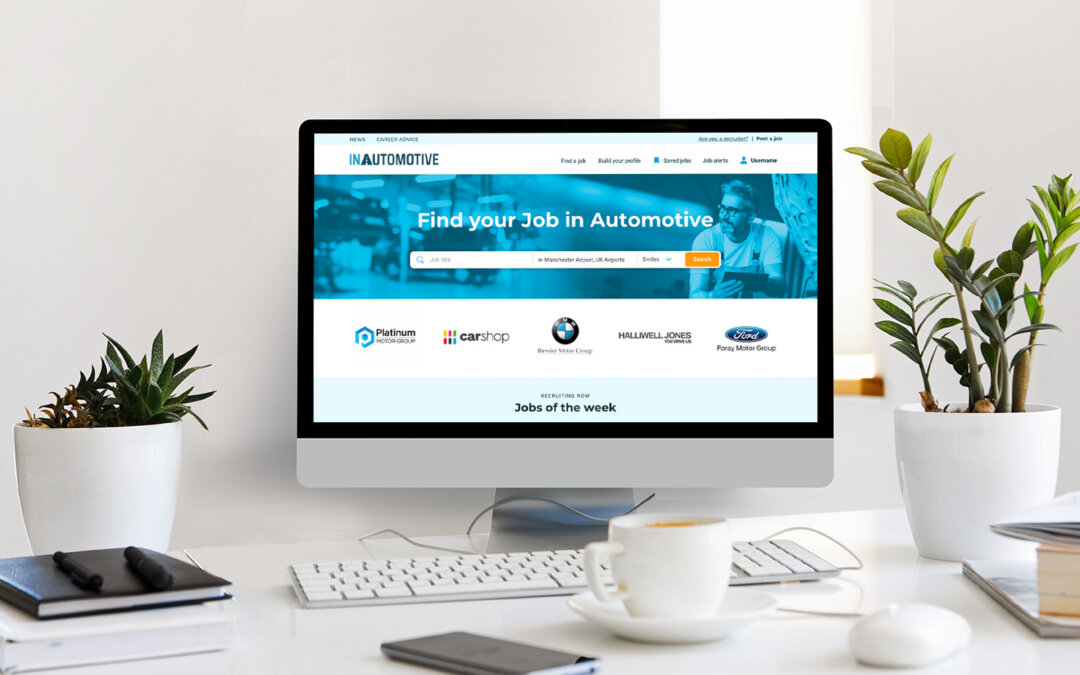 InAutomotive, has announced that the automotive job site has undergone the biggest transformation in its 18 year history. Based on in-depth research into the industry, as well as extensive feedback and insights provided by InAutomotive clients and jobseekers, the site...